Join Us for our Coffee & Collaborate Virtual Event:
Microsoft Teams – Driving Next Level Unified Communications
Date: Thursday, September 23rd, 2021
Time: 11.00am (30 mins)
Discover how MS Teams integration capabilities are allowing businesses to enjoy next-level unified communications at our interactive Coffee & Collaborate virtual event and we'll send you your own coffee kit to enjoy during the discussion.
How it works.
Shape the discussion. When you register on the form opposite, simply highlight the topics you are most interested in, then sit back and enjoy your coffee as Charterhouse Unified Communications Head of Sales, Mark Stephens, is joined by our Technical Director, James banks, to explore the topics most relevant to you and your business. Topics include:
The role Microsoft Teams is playing in driving demand for telephony to become part of unified communication

How organisations can augment their legacy telephony with more advanced functionality

The benefits of merging voice with video, chat and office applications into a single multi-channel experience accessible anywhere, backed by actionable analytics.
The final part of the session will be interactive, where we will open up the floor for delegates to ask our hosts any additional questions they may have at that point.
Claim Your Complimentary Coffee Kit* and you could also win an Apple Watch!
We will send the first 50 people to register their own coffee kit, including a reusable drinks holder, some coffee and tea and a nice treat to enjoy alongside it. But you need to act fast as only the first 50 lucky registrants will receive them.
We will also be picking one lucky person to receive another great collaboration tool, an Apple Watch. Only people who attend our session will qualify for this great prize, so make sure you attend the whole event to stand a chance.

*To receive one of our coffee kits, registrations need to be submitted on or before Friday 17th September at 5pm.
Register now to claim your coffee & secure your place>>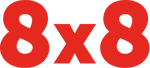 ---