Customer satisfaction has become

a game changer in the digital techno

logy age.
Consumers increasingly expect a personalised, omnichannel customer experience—and not delivering can be costly. In fact, it takes an average of 12 positive experiences to make up for just one unresolved negative experience.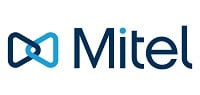 Leverage Mitel's Customer Experience for Dummies eBook to assess your current customer experience strategy, discover the cost of a dated strategy and adopt best practices for providing the optimal customer experience.
Download the eBook now>>