Fusion Teams Hub
In our fast-changing world, remote-working has become an essential capability for every organisation. Millions of workers demand the flexibility and convenience of virtual collaboration.
Fusion Teams Hub, part of the Fusion Teams portfolio, is an integrated voice solution for the organisations of today. Backed by Charterhouse Voice and Data's unrivalled expertise in voice, networking, cloud and cyber security, Fusion Teams Hub boosts collaboration and gives you the agility to communicate successfully in an increasingly uncertain world.
Integrated Voice for Maximum Flexibility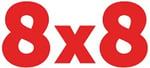 Ideal for organisations with advanced PBX requirements or multi-geography deployment, Fusion Teams Hub lets you access all your voice functions within Microsoft Teams alongside a global cloud PBX.
Request a demo now>>