Confident in your current Mitel partner to support your organisation when you need it most?
Charterhouse understand that at the heart of every successful organisation is a customer-centric ethos and a strong focus on collaboration across both internal and external teams. When aiming to achieve this, the right technology, infrastructure and partner are intrinsic to success.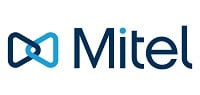 With 30 years experience, and over 15 years as a Mitel partner, our proactive approach ensures that your organisation can be confident in our capability to deliver the infrastructure, which underpins your business' ability to deliver the services expected by your customers.