Charterhouse Voice & Data (CVD) and Rapid7, a leading provider of security analytics and automation, have agreed terms on an expanded partnership, which sees Charterhouse become one of Rapid7's first UK MSSP partners.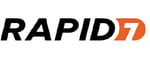 CVD, a value added reseller of cyber security, networking and collaboration will use Rapid7's market leading cyber security solutions covering vulnerability management and Security Information and Event Management (SIEM) to deliver enhanced cyber managed services to the UK mid market and enterprise organisations.
Rapid7's UKI Regional Director Chris Hartley, commented:
We are excited to extend our relationship and welcome CVD into the Rapid7 MSSP programme. During our partnership, CVD have shown themselves to be a highly skilled partner in the delivery of our industry leading cyber security solutions and services. As one of our key partners we look forward to seeing the partnership strengthen through their inclusion in the MSSP programme, increasing our collective ability to support our customers, and help reduce their security gap.
Richard Betts, CVD's Chief Revenue Officer, commented:
We are delighted to be selected as one of the first UK MSSPs for Rapid7. Rapid7 are one of our key strategic partners enabling us to deliver the context and visibility of cyber threats that our customers require in today's world. We look forward to our organisations working closely together in the coming months and years to further strengthen our partnership and to keep our mutual customers safe from cyber threats.
Through our Fusion Secure proposition, CVD deliver cyber security solutions which allow customers to protect themselves from cyber threats.
For more information, please contact your account manager or join one of our webinars in September. focused on Gaining Visibility of your Remote Users.