We are delighted to have been awarded the EMEA Services Partner of the Year award at the Extreme Networks global virtual partner conference today, which had a record attendance of over 5000 people!
In addition, we were also recognised as one of only a small number of partners globally, that hold all 4 Master Specialisations.
This award is a testament to the hard work and dedication of the whole team, and a well-deserved recognition.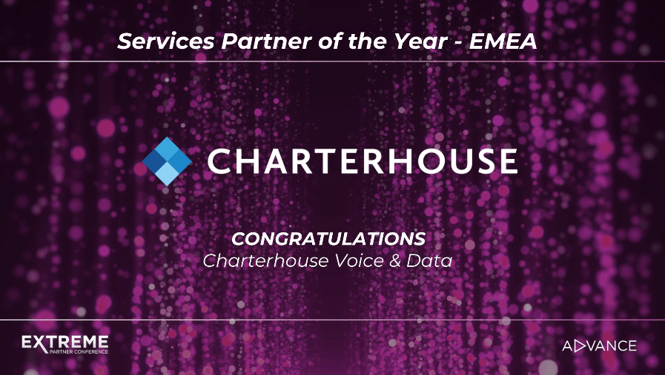 NETconnection, led by Tony Brar, now part of the Charterhouse Group, has consistently been the top performing UK partner for Extreme Networks for many years - successfully transforming into a leading managed service and network as a service (NAAS) provider to the UK public and private sector.
We are proud to be recognised and look forward to achieving even greater accolades as a group moving forwards with Extreme Networks.